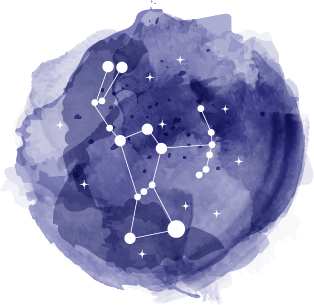 .
Leadership Coaching & Consulting
Finding the path. We are all guides at different times and in different ways.  This section is for those who want to find the path, courageously and authentically, through the unpredictability of change.
Big Waves will support you to explore your inner self to recognize your areas for growth and cultivate your strengths. Offerings include coaching, training and embodied practice.

Leadership Coaching



Be the leader you want to work for.
Leadership coaching uses a combination of cognitive, embodied, and creative approaches rooted in transformative coaching, mindfulness, narrative practices, Deep Democracy, and somatic coaching* to identify and address limiting beliefs and patterns, and to support clients to recognize and build on their own inner leadership capacities. It can help inexperienced leaders who are just beginning to lead and experienced leaders who to expand their skills. These skills include personal growth, self-exploration, transparency, authenticity, navigating power, transforming conflict, skilful listening, courageous conversations, alignment through storytelling and others.
Big Waves supports emerging and established leaders to:
Build your own emotional intelligence and presence
Motivate and steward effective teams
Create healthy, safe and inspiring organizational and group cultures
Nurture an organization through the ups and downs of change
Understand your power and how to use it for good
Champion equity and social justice, even when it's hard
Unlearn personal bias and the ways that inequities and power imbalances are woven into leadership
Lead from your whole authentic self
View social problems through the lens of systems thinking
Decrease the power of personal triggers and limiting beliefs that get in the way of leadership
Get comfortable with conflict
Create cultures of honesty and feedback

Conflict Coaching



Conflict can be an opportunity for change and growth.
Conflict Coaching helps develop emotional fluidity and practical skills in order to have courageous conversations.  You can develop the capacity to approach conflict in the workplace and in personal relationships with curiosity and hope.
Conflict Coaching may be helpful if you:
Are avoiding bringing up something you are frustrated about because you are worried it will become a fight
Often feel hijacked by big emotions in a conflict that make it hard for you to make the choices you would like to make
Feel judged, criticized or unheard by someone important in your life
Are losing hope that a difficult relationship at work or home could improve
Are going to mediation and want to make sure you negotiate well for yourself
Can't get along with someone in your life and nothing you try seems to ease the tension
In coaching, we will:
​Practice communication skills to de-escalate conflict
Think about the conflict from different perspectives
Identify and practice shifting conflict patterns that get in the way of finding a solution
Assess options and prepare proposals
Process difficult emotions somatically to support your approach to the conflict from a more grounded place
Prepare to face a difficult conversation with ease

Somatic Coaching



Transformation isn't only stressful on a cognitive level. It can also be overwhelming on the body and nervous system.
Somatic coaching takes a whole person approach. It recognizes that in spite of our best laid plans, things happen on the level of our bodies to create barriers to the kinds of transformation we want to achieve, on both an individual and group level. Our vision and purpose in the world need support to be realized. And sometimes it's embodied work that most helps us to make the leap toward our purpose, vision and values.
Somatic coaching helps you to:
Feel more alignment between your purpose, vision and actions
Face challenges and complexity with vulnerability, courage and curiosity
Develop more fluidity and awareness of emotions
Step into power in just and transformative ways
Move boldly towards dreams for yourself and for the world
Listen to and learn from the many kinds of wisdom that live in the body
For some people, somatic coaching can be a wonderful complement to other coaching approaches that can give the extra boost to help you move through your stuck patterns and the histories that hold you back. For other people, it is the main approach to becoming more in alignment with your values, purpose and the "future you" that is trying to emerge.
*The primary method used in somatic coaching is Somatic Experiencing®. You can find more information here:

Somatic Experiencing®
In this stressful world, your body knows how to heal itself. We will work together to find your path to healing by listening to your body's wisdom.
Developed by Peter Levine, Somatic Experiencing® (SE) is a body-focused approach to healing overwhelming life experiences, injury and chronic stress, and to finding your way back to vitality.
Our nervous system has amazing survival responses that have kept us alive in the face of danger. Sometimes when we have been under intense stress, these systems of fight, flight, freeze and appease can get stuck, and we find ourselves overwhelmed by the challenges of life, or numb to the basic experiences of living. SE starts with the sensations you feel in your body — pain, agitation, emotional states, numbness and others. It works slowly to build your capacity to feel pleasure and tolerate difficult feelings and sensations. Through gentle observation we move your nervous system through the stuck patterns to release more life energy. A somatic approach can give us insight into our deeper desires, values and motivations, It can help us build our capacity to tolerate difficult experiences and emotions, And it can expand life energy and ability to connect meaningfully with others.
SE was created primarily as a trauma healing method. However, whether or not we have experienced traumatic events, we live in a traumatic social context. Many of us have lived through, or are currently living through, situations that have overwhelmed our nervous system's ability to process the survival energy. We live under tremendous pressure to succeed, to do more and to balance many stressful responsibilities. We are also facing increasing conflict and polarization, inequality and the need to adapt to constantly changing conditions. This ongoing stress lands on our bodies and can overwhelm our nervous systems and lead to a range of experiences such as:
Feelings of disconnection from ourselves or others
Reactivity, defensiveness and a sense of being overwhelmed
Panic or anxiety
Difficulty sleeping
Chronic pain and tension
The inability to feel our bodies or emotions
Feeling flooded by too much emotion
Digestive trouble
Feeling unable to access our deeper knowledge and wisdom
Somatic Experiencing® can support us to reconnect with our core selves, our aliveness, curiosity, creativity and our ability to feel connection and security with others. Through the exploration of sensations in our bodies, we slowly and carefully support the nervous system to process stressful or overwhelming experiences. We do this in the following ways:
Building the capacity to notice what is happening in your body, both sensations and emotions, with curiosity and without feeling overwhelmed
Building flexibility in your responses to stress
Learning ways to offer yourself comfort and to find your own inner resources and resilience
Taking things slowly to build tolerance for both pleasure and pain and allowing the nervous system to integrate small amounts of challenging sensations
Paying attention to senses to help your nervous system settle and reconnect with your body's felt sense
Learning ways to offer yourself comfort and to find your own inner resources and resilience
Building your own inner sense of boundaries, being able to hear when your body is saying "yes" or "no"
Coming into feeling and appreciating a full range of emotional experience, including a respect for anger
Honouring and celebrating your survival responses and the ways they have kept you safe, while also allowing them to shift and change
Learning to recognize, respect and honour our bodies' needs, limits and wisdom
As we navigate a slow journey of exploring our body's adaptations, we may find connections to past experience, our values and beliefs, and deeper systemic pains that we have absorbed into our bodies. We explore emotions, memory, metaphor, sensations, and our bodies' unconscious mobilizations to rediscover the wisdom, self-knowledge and deep desires that our bodies hold.
Brook is currently a Somatic Experiencing® (SE) student in training at the Advanced level with the Somatic Experiencing Trauma Institute.

Embodied Social Justice
Equity and social justice work are not just about changing minds. We are shaped, on a physiological level, by the norms, cultures and beliefs that we inherited and grew up with, even when we no longer believe in those ways. This can lead to a disconnect between what we believe and how we act.
If you are interested in bringing your social justice learning and work to an embodied level, contact us for information on embodied social justice coaching, leadership groups, and trainings.
Upcoming Trainings
Sign up for the Big Waves newsletter to find out about upcoming trainings for leaders