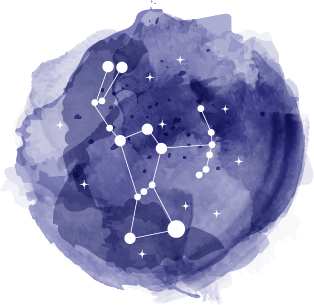 .
Guide others from the inside out.
Finding the path. We are all guides at different times and in different ways.  This section is for those who want to find the path, courageously and authentically, through the unpredictability of change.
Big Waves will support you to explore your inner self to recognize your areas for growth and cultivate your strengths. Offerings include coaching, training and embodied practice.

Somatic Leadership Coaching



Embody the leader you want to be.
Have you felt inspired to lead important change in your work, yet felt too exhausted or pessimistic to begin? Ever make a pros and cons list about a decision, and still not be able to make a decision? Big Waves can help you out of these tricky stuck places.
The Big Waves approach to leadership coaching uses a wide range of coaching methods. The core of the approach is rooted in somatic or embodied practices, combined with cognitive and creative approaches, transformative coaching, mindfulness, narrative practices, and Deep Democracy. We identify and address limiting beliefs and patterns, and support clients to recognize and build on their own inner leadership capacities. It can help inexperienced leaders who are just beginning to lead and experienced leaders who want to expand their capacity to build relationships and lead with authenticity and awareness of self. 
Somatic coaching takes a whole person approach. It recognizes that in spite of our best laid plans, our bodies' habit patterns can create barriers to the kinds of transformation we want to achieve, on both an individual and group level. Embodied work can help us take the leap into alignment.
Somatic coaching supports emerging and established leaders to:
Feel more alignment between your purpose, vision and actions

Face challenges and complexity with vulnerability, courage and curiosity

Step into your power in transformative ways that are aligned with your values

Move boldly towards your dreams for yourself and for the world

Listen to and learn from the many kinds of wisdom that live in the body

Protect yourself (or recover) from burnout

Build your own emotional intelligence and presence

Motivate and steward effective teams

Embody healthy, safe and inspiring organizational and group cultures

Nurture an organization through the ups and downs of change

Champion equity and social justice, even when it's hard

Lead from your whole authentic self

Decrease the power of personal triggers and limiting beliefs that get in the way of leadership

Get comfortable with conflict

Understand yourself as an integrated part of a living ecosystem



Conflict Coaching
Conflict can be an opportunity for change and growth. Conflict coaching helps develop emotional fluidity and practical skills in order to have courageous conversations.  You can develop the capacity to approach conflict in the workplace and in personal relationships with curiosity and hope.



Embodied Equity Coaching
Equity and social justice work are not just about changing minds. We are shaped, on a physiological level, by the norms, cultures and beliefs that we inherited and grew up with, even when we no longer believe in those ways. This can lead to a disconnect between what we believe and how we act.
Somatic coaching can help you uncover your inner shaping, and come to deeper alignment with your values around social justice and equity.

Embodied Leadership Coaching Package



Align your actions with your values and dreams.
Big Waves offers Embodied Leadership Coaching Packages for leaders and changemakers who want to bring their embodied experiences and actions into alignment with their values.  
What is it?
The Embodied Leadership Coaching Package is a six-session offering that combines somatic practices with systems awareness, creativity and play, and other coaching techniques.  Together, we will dive into a particular leadership struggle or dilemma that is leading you to feel stuck, out of touch with your life energy, or out of sync with your leadership values.  
In six sessions over two months, we will:
Map the inner journey (one session):

Get to know each other.  Understand the yearning that has brought you to coaching.  Uncover the goal you are wanting to achieve, and how you will know we have been successful. 

Build your resources (one session):

Learn about your nervous system's adaptive responses. Deepen and discover your unique personal resources.

Shift a habit pattern (three sessions*):

This is the core of the work.  With support and lots of curiosity, get to know a pattern that is no longer serving you, and witness as it shifts and changes.  

Sense what's next on the journey (one session):

Integrate new experiences and learning. Plan for new actions.  Create your personal vision of what's next on the journey.
*Three sessions are often enough to shift habitual patterns in one targeted area of leadership, but sometimes more is needed.  There is always the option to extend the package on an as-needed basis.  
Contact Big Waves to schedule a complimentary 20 minute discovery meeting, or to enquire about package rates and sliding scale.

About Somatic Methods
Your body knows how to heal and resource itself. We will work together to find your path to greater alignment through listening to your body's wisdom.
We face tremendous pressure to succeed, to do more and to balance many stressful responsibilities. We are also facing increasing conflict and polarization, injustice and the need to adapt to constantly changing conditions. This ongoing stress lives in our bodies.
Our nervous system has amazing adaptive responses. Sometimes when we have been under intense stress, these systems of fight, flight, freeze and appease can get stuck, and we find ourselves overwhelmed by the challenges of life, or numb to the basic experiences of living. Through gentle observation of the wisdom of your body, we support your nervous system to move through the stuck patterns to free up more self-awareness, joy, creativity, and life energy. 
A somatic approach can give us insight into our deeper desires, values and motivations. It can help us build our capacity to tolerate difficult experiences and emotions, and it can expand life energy and ability to connect meaningfully with others.



Somatic Experiencing (SE)
Developed by Peter Levine, Somatic Experiencing® (SE) is a body-focused approach to healing overwhelming life experiences, injury and chronic stress, and to finding your way back to vitality.
SE was created primarily as a trauma healing method. However, whether or not we have experienced traumatic events, we live and work in a traumatic social context. Somatic Experiencing® can support us to reconnect with our core selves, our aliveness, curiosity, creativity and our ability to feel connection and security with others. Through the exploration of sensations in our bodies, we slowly and carefully support the nervous system to process stressful or overwhelming experiences. 
We do this in the following ways:
Building the capacity to notice what is happening in your body, both sensations and emotions, with curiosity and without feeling overwhelmed

Building more flexibility and spaciousness in your responses to stress

Learning ways to offer yourself comfort and to find your own inner resources and resilience

Building tolerance for both pleasure and pain and allowing the nervous system to integrate small amounts of challenging sensations

Building your own inner sense of boundaries, being able to hear when your body is saying "yes" or "no"

Coming into appreciation of a full range of emotional experience, including a respect for anger, fear, and playfulness

Honouring and celebrating your adaptive responses and the ways they have supported you, while also allowing them to shift and change

Learning to recognize, respect and honour our bodies' needs, limits and wisdom
As we explore our body's ways of knowing, we may find connections to past experience, values and beliefs, and deeper systemic pains that we have absorbed into our bodies. We explore emotions, memory, metaphor, sensations, and our bodies' unconscious patterns to rediscover the wisdom, self-knowledge and deep desires that our bodies hold.
Brook is currently a Somatic Experiencing® (SE) student in training at the Advanced level with the Somatic Experiencing Trauma Institute.



Deep Democracy
The Lewis Method of Deep Democracy is a method of group decision making and conflict intervention that aims to surface tensions in a group.  It takes an embodied approach to follow the "No" and hear all of the voices in a group, in order to surface all perspectives and bring some insight to a polarized topic.  In a coaching context, it is also a powerful tool to support us to listen to all of the voices in ourselves, including the ones in conflict with each other.  
Maybe a part of you is inspired to lead an important change initiative at your work.  But another part of you is exhausted and feels pessimistic that it will ever happen.  Deep Democracy in a coaching context invites you to take the side of each part and really embody that role.  Feel the energy of inspiration: what does that part of you desire?  Experience the shutting down of exhaustion: what does the tired part need to be able to come along with the plan? 
Ever make a pros and cons list about a decision you need to make, and still not know what to do? When we sink into the deeper knowing of our bodies, we can open to all new insights and possibilities.
Brook is trained through Level Four of the Lewis Method of Deep Democracy®, and is currently in the process of becoming a Deep Democracy Level One trainer. 



Creativity, Movement, and Play
Our ability to access joy, curiosity, wonder, and connection suffers when we are living and working in toxic stress.  By integrating creativity, movement and play, we can bring greater expansiveness and flexibility in the face of change.  
The Big Waves approach integrates play and movement-based popular education methods, as well as elements of popular theatre and expressive and visual arts.  No creative experience necessary, just a willingness to have some fun!
Upcoming Trainings
Sign up for the Big Waves newsletter to find out about upcoming trainings for leaders